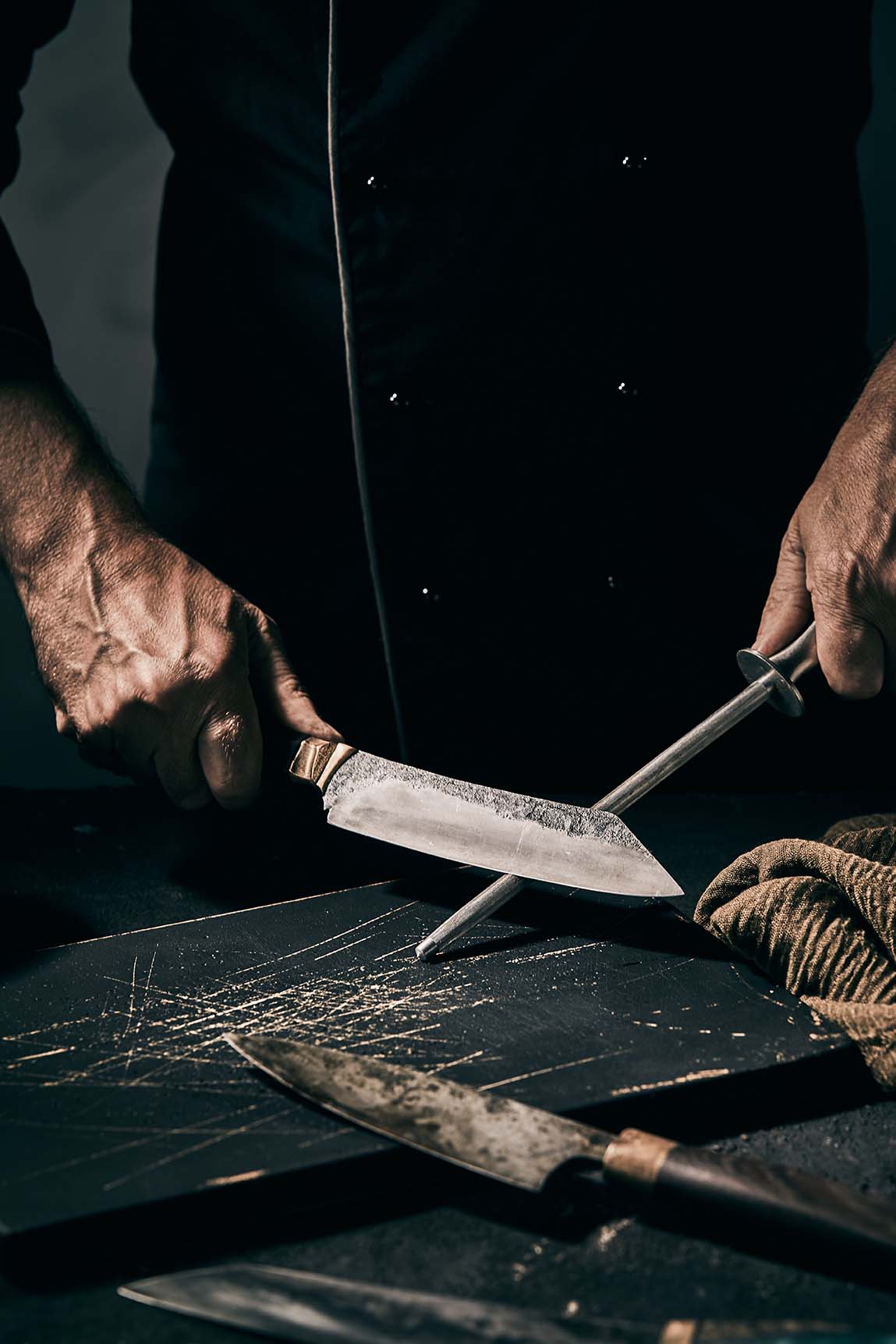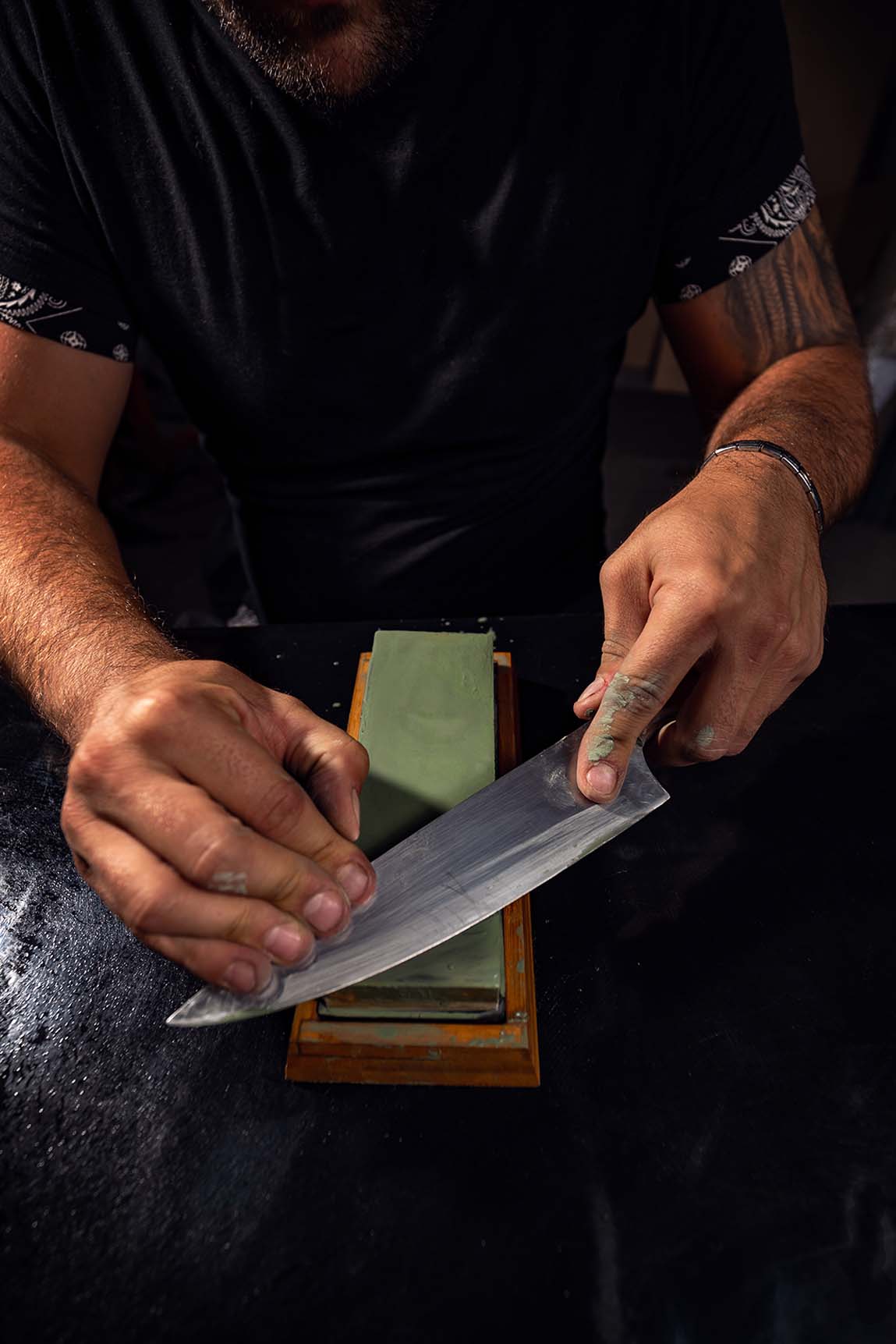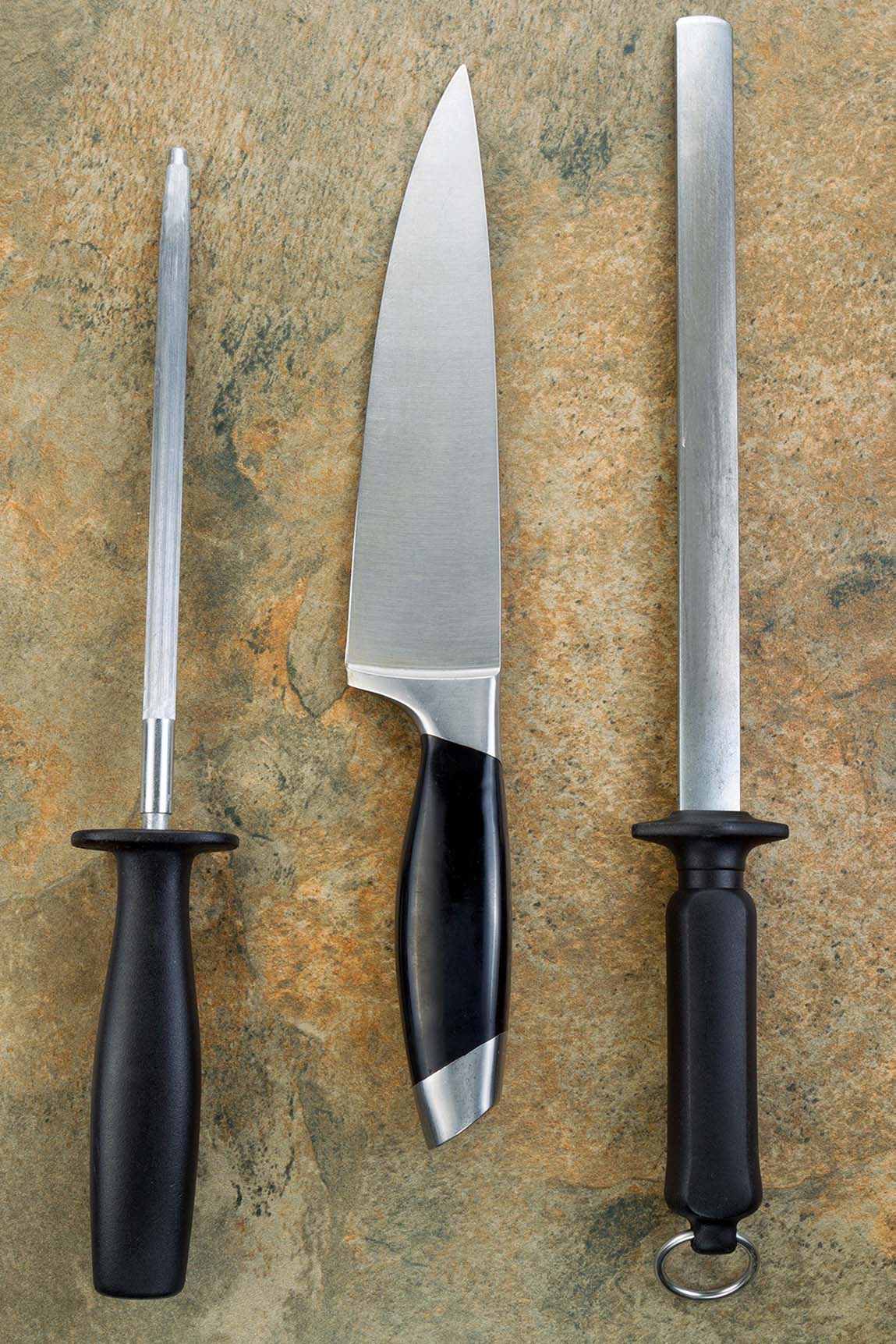 TESTIMONIALS FROM OUR CUSTOMERS
what his customers say…
"My sewing shears always come back polished and sharper than they were new!" – Melissa W., Seamstress and Quilter
"I trust Dennis with my expensive chef's knives.  The professional edge he puts on them is scary sharp and lasts" – Shirley R., Chef
"Dennis knows his tools and edges…my finest wood chisels come back with a perfect edge every time" – Don S., Professional Woodworker
RESTAURANT SERVICES
Our Knife Exchange Program is the way to go for commercial kitchens that want to concentrate on cooking, not daily knife maintenance. A RAZOR EDGE supplies popular heavy-duty professionally sharpened knives. Then, automatic deliveries arrive at agreed intervals with an identical duplicate set of knives that are cleaned, sharpened, and ready for use. We swap out the old for the new while you just keep on cooking. How much does it cost? Around $2-$3 per knife, based on frequency of service and quantity of knives. How does it work? We supply all the knives or you can purchase them. Your kitchen uses one set of knives while we sharpen a duplicate set at our off-site shop. We return on a regular schedule, always keeping sharp knives at your staff's fingertips. Get started soon! Call for a consultation to determine the brand, style, quantity of knives, and the frequency of service. We'll have fresh, sharp knives in your hands all the time!
We also service many types of professional slicers and grinders, often from our mobile shop while delivering your knives.  Contact us for a consultation on what equipment you need serviced and how often.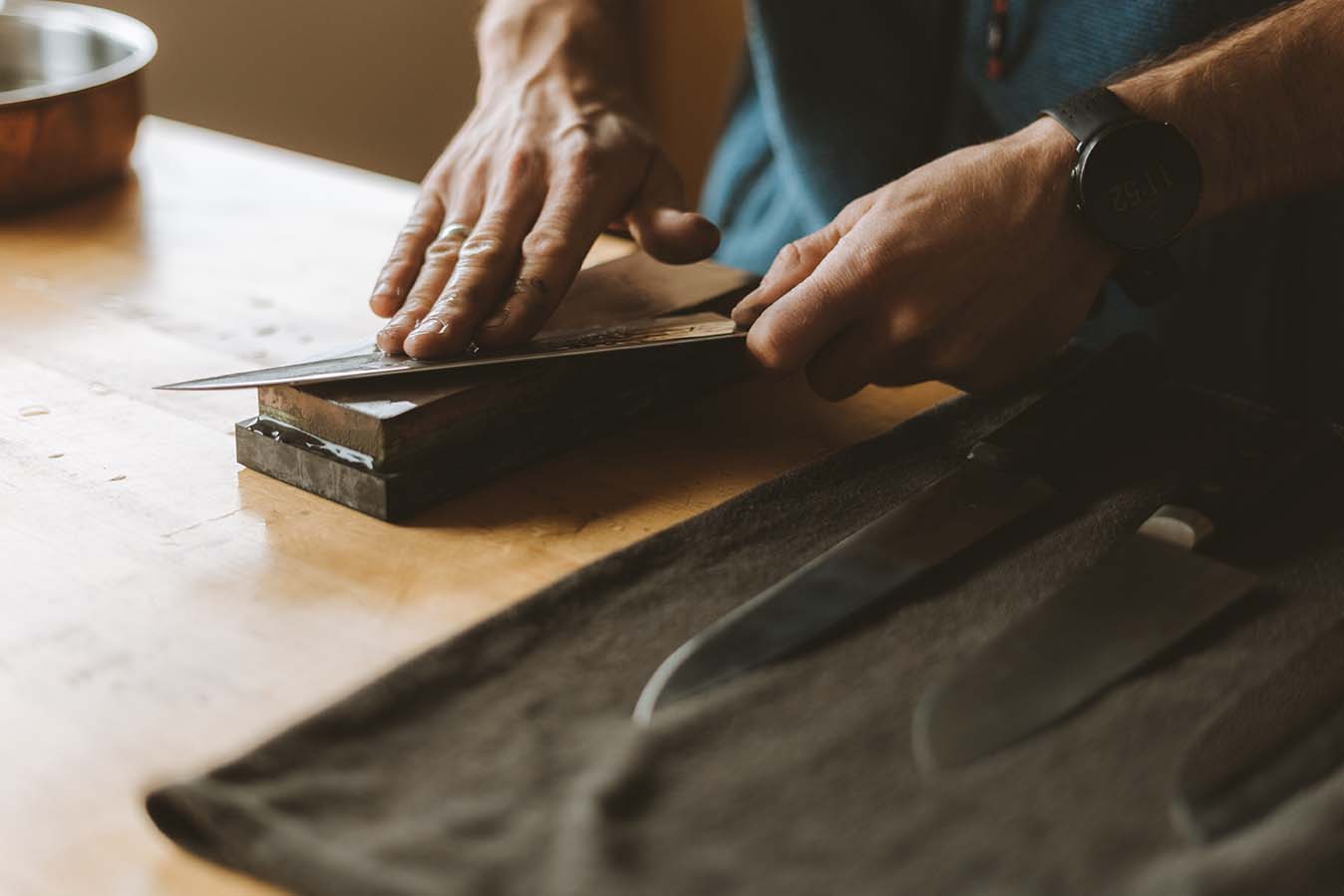 Visit our RAZOR EDGE location in Sequim, Washington in the Safeway Parking Lot on Mondays. We take orders and you can pick up your sharpened knives, scissors and tools at that location.
Come on over and we will service your BLADESMITH orders.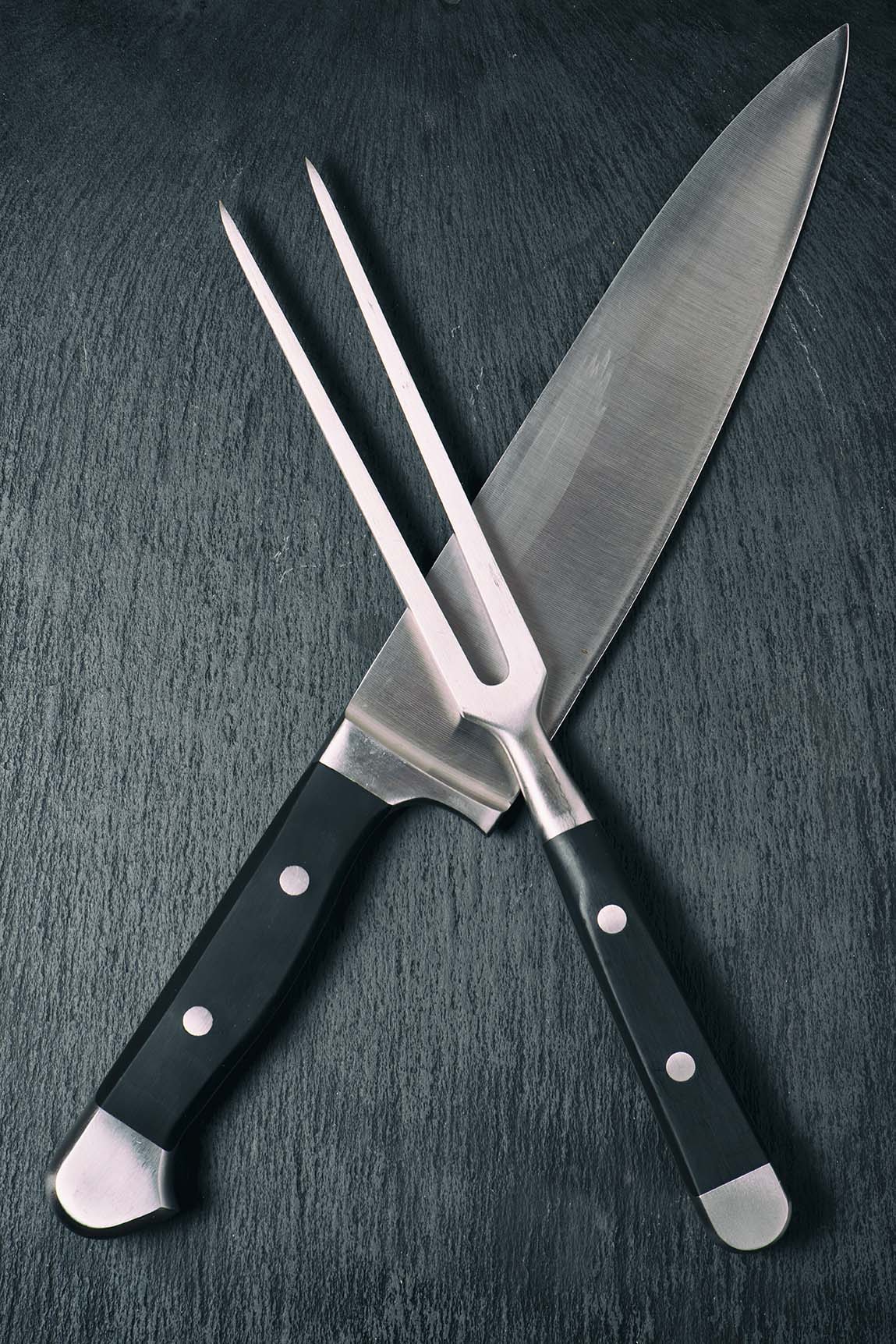 VISIT US @ A RAZOR EDGE
KNIVES  |   SCISSORS   |   TOOLS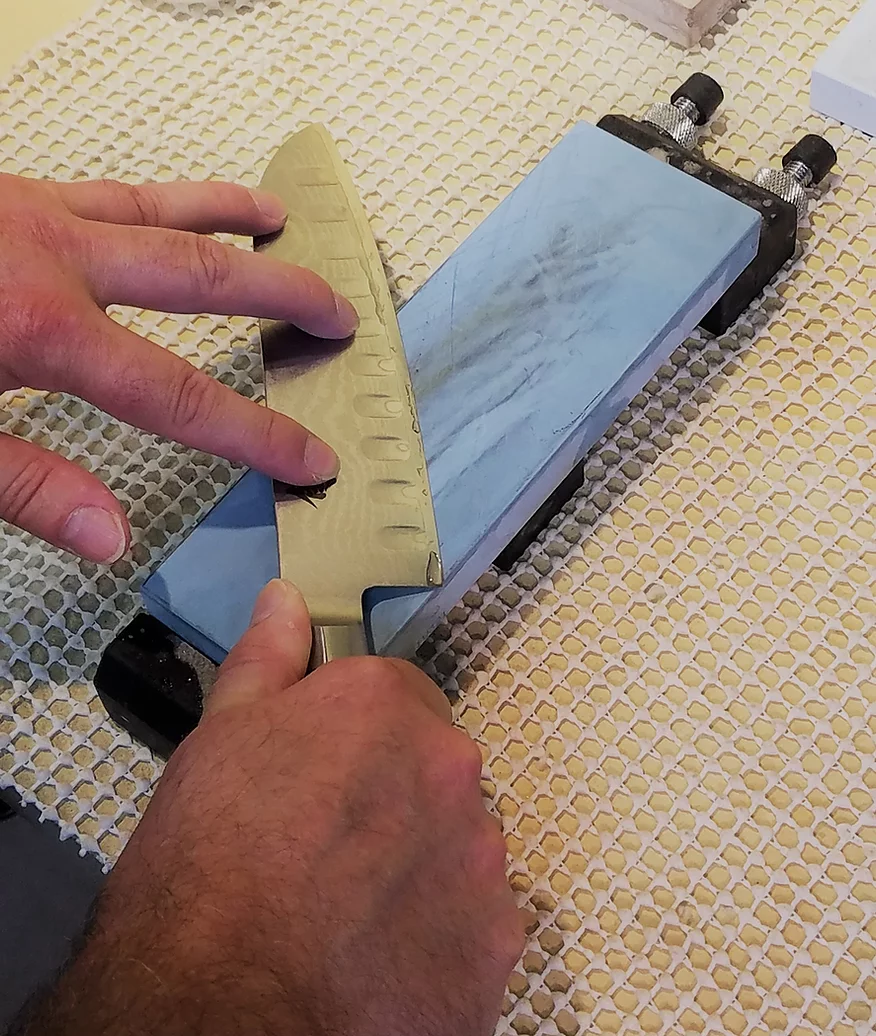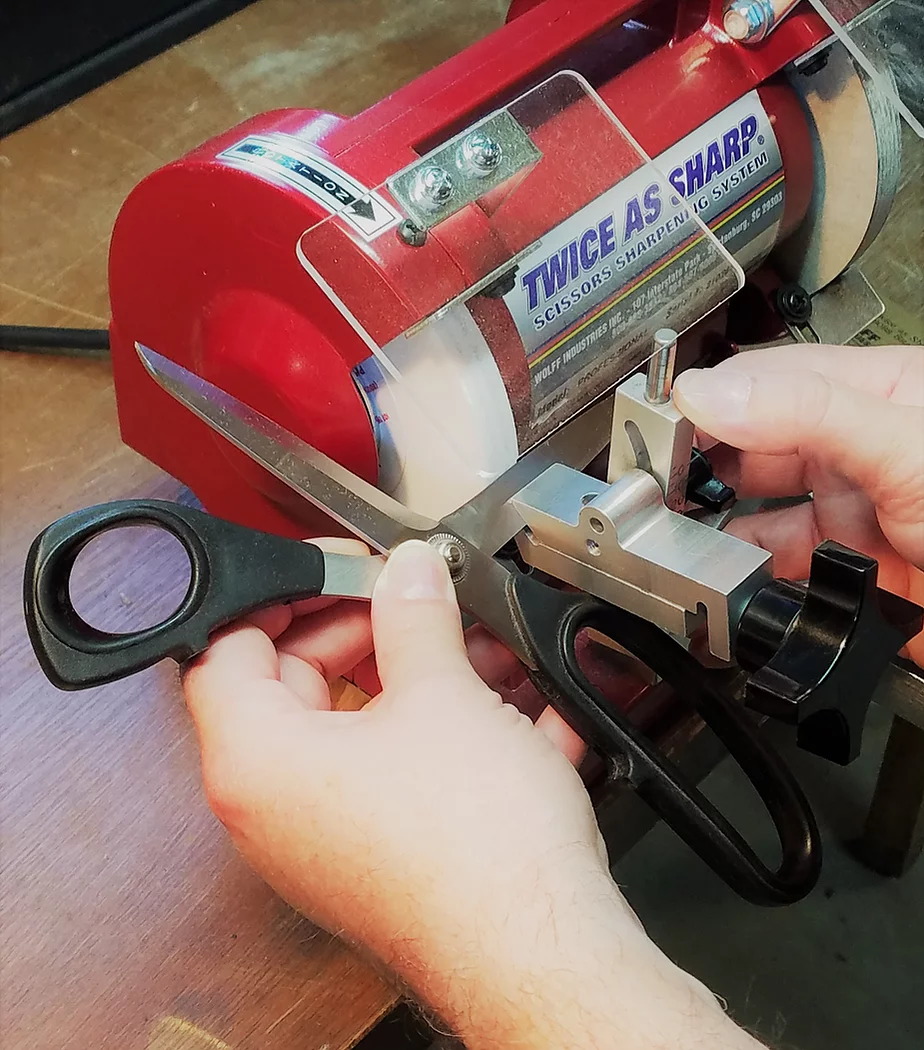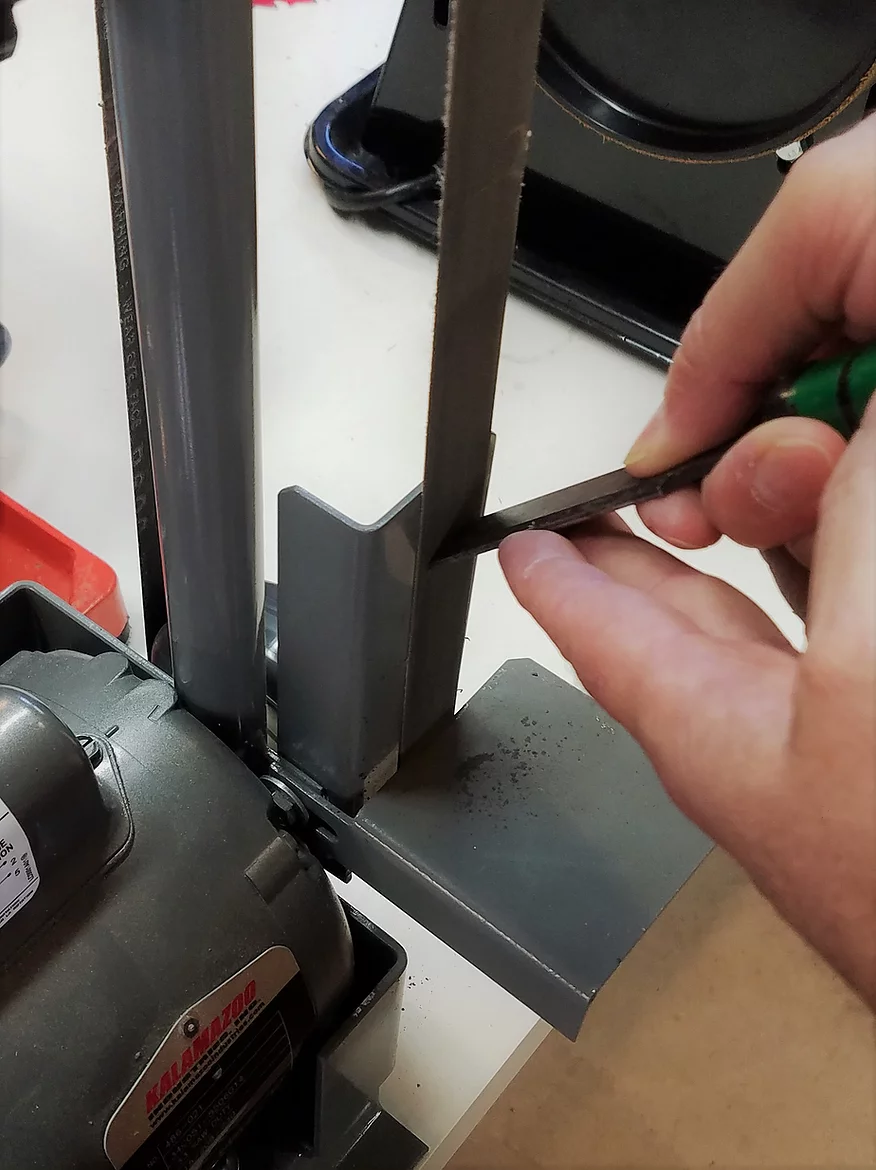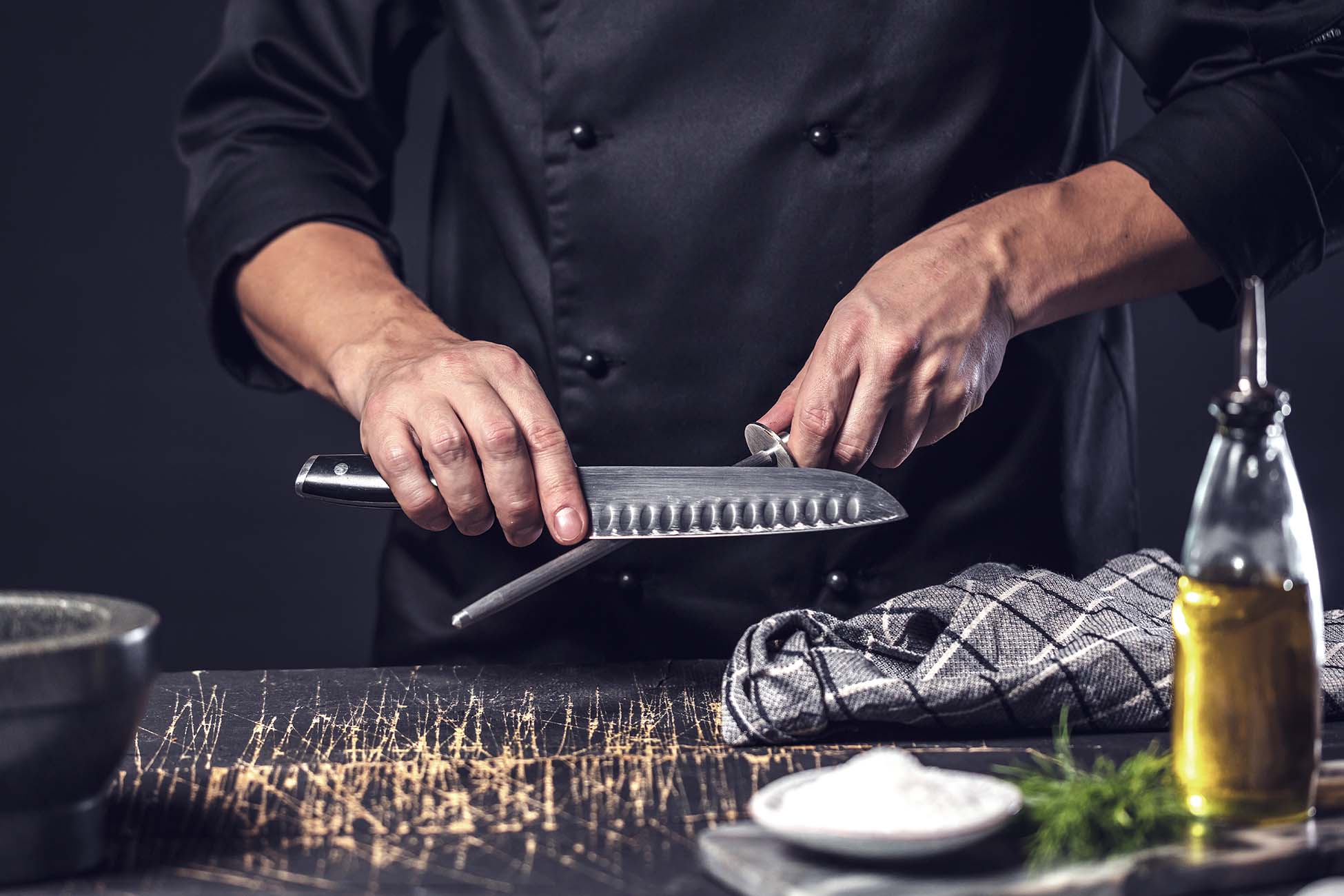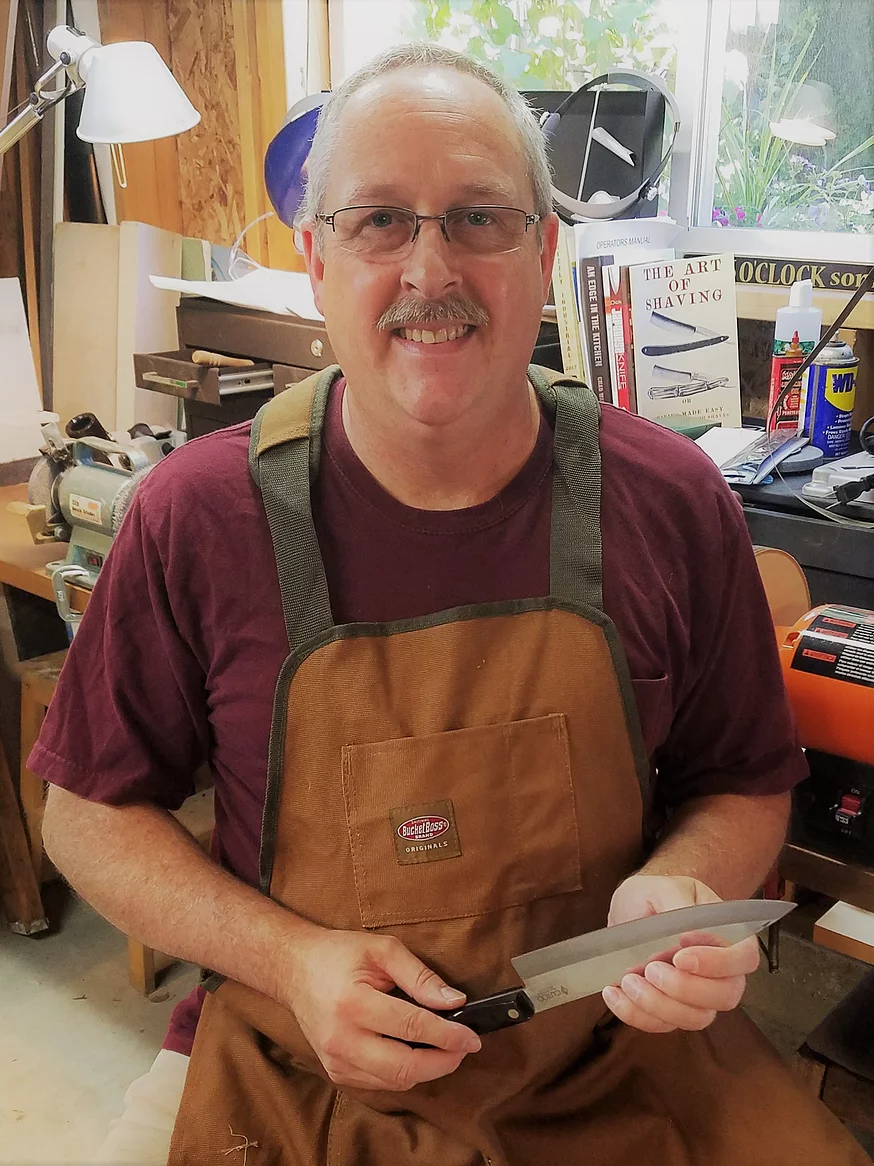 BLADESMITH
In the late 1970's, Dennis worked with a master machinist learning the machining and sharpening of tools.  He learned about the properties of metals and became skilled in forging, hardening, tempering and sharpening steel.  In the years that followed he worked with aluminum, copper, iron, lead and other metals.  While apprenticing with his father he learned the proper use and care of all types of hand and power tools.Through the years, Dennis acquired training in the precision sharpening of high end chef knives, beautician and sewing shears, as well as 'honing' his skills sharpening all other types of tools and implements. Depending on the edge being serviced, Dennis now applies both modern and traditional methods to his sharpening, from hand honing using Japanese water stones, to modern belt grinders and flat hones.  Dennis has applied his craft to a mobile sharpening business servicing Sequim and the north Olympic Peninsula.
If you have comments, questions or need special assistance, send us a note below.  And remember to follow us on Instagram to see what we're sharpening!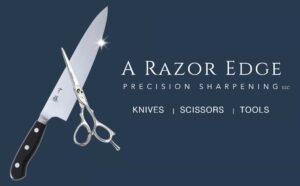 Hours:
By Appointment
Contact: 
Dennis Westendorf | Bladesmith | Owner |
Location:
Sequim, Washington 98382
Phone:  206.769.6319
loklSHOPS Hours
M – F : 9am–5pm
Sat : 11am–6pm
Sun : Closed