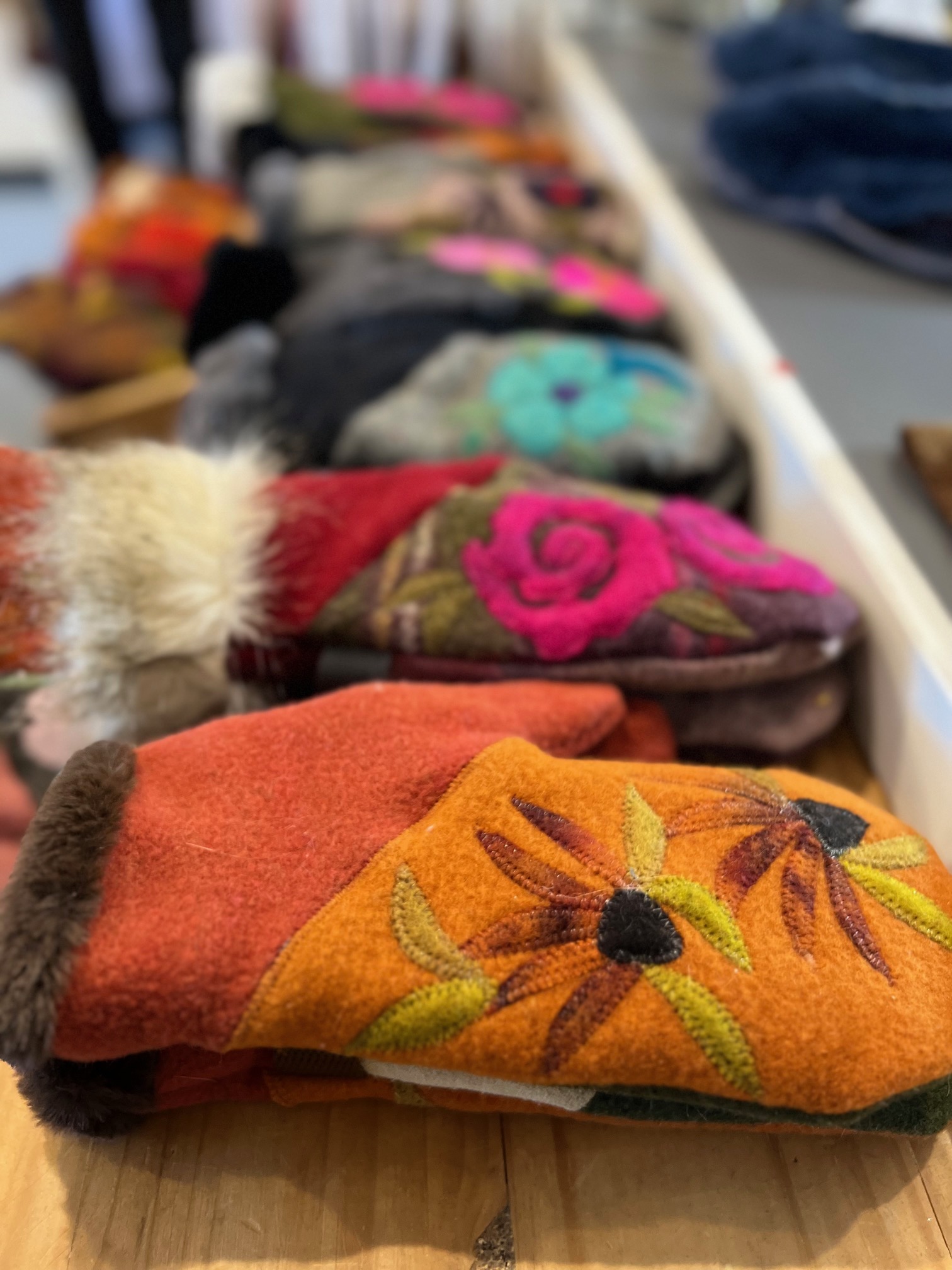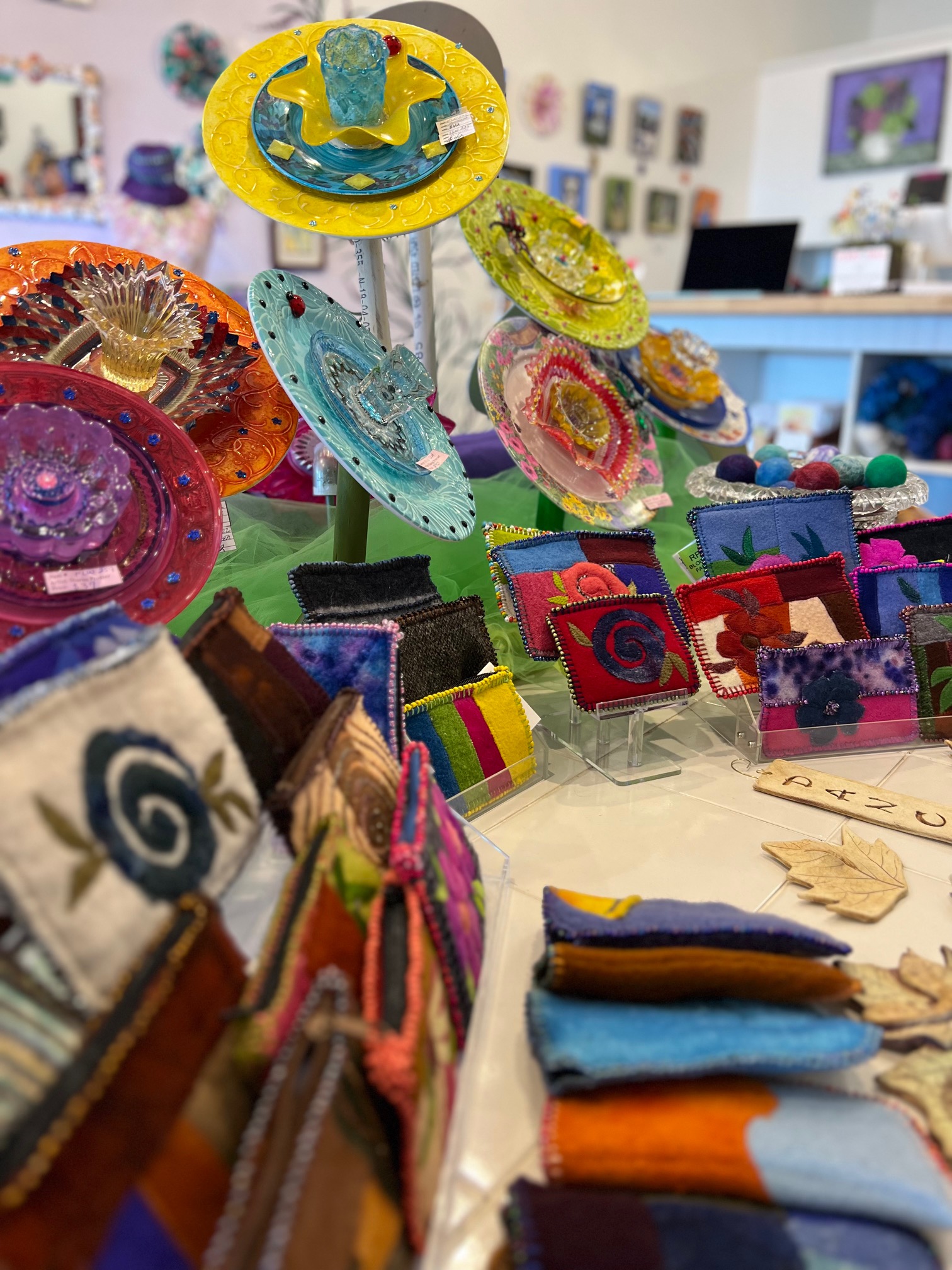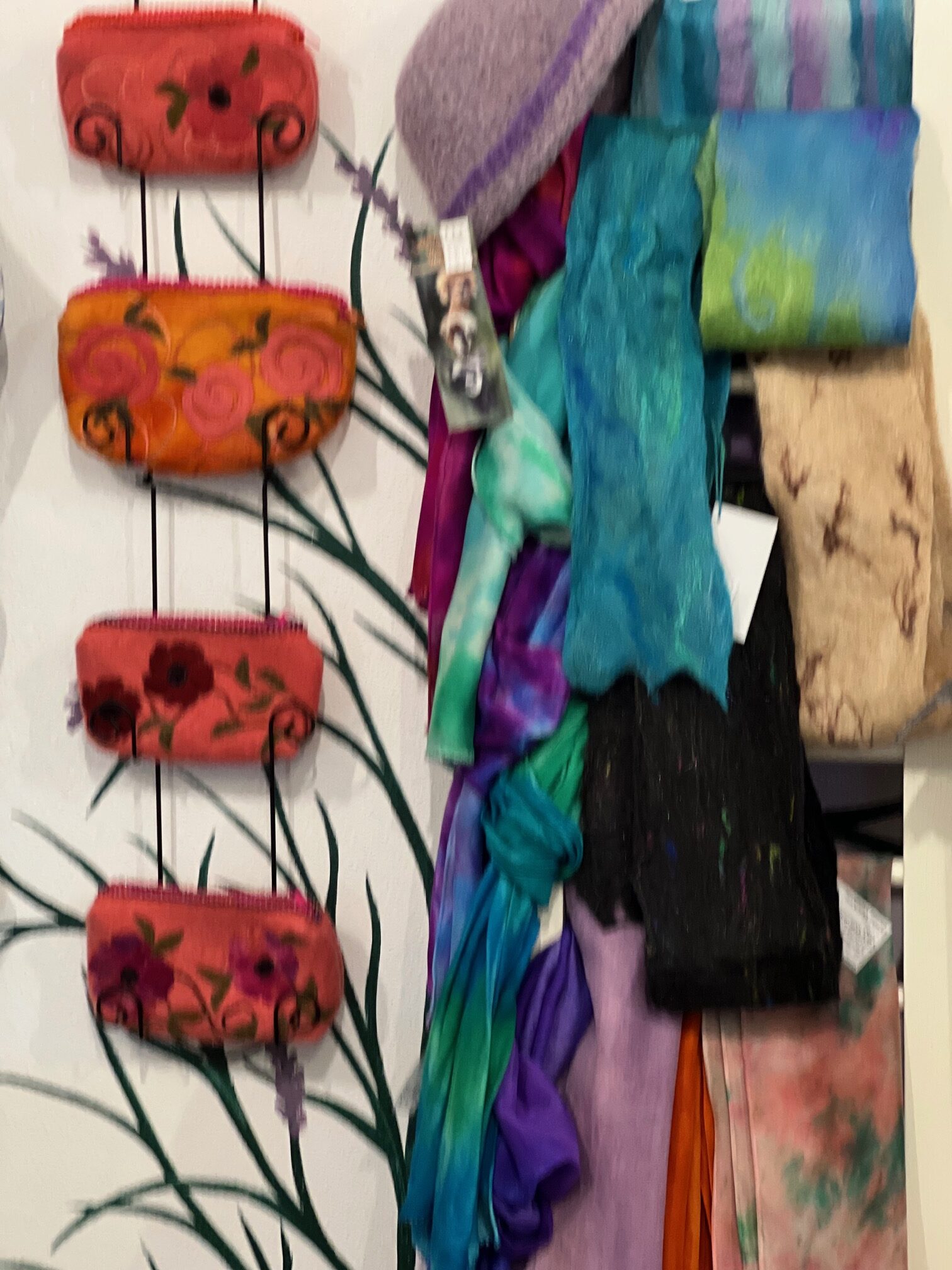 COME IN AND ENJOY OUR WEARABLE ART IN SEQUIM WASHINGTON
If you're visiting Sequim, don't miss our collection of unique wearable art, perfect for memorable gifts or personal treasures. Discover one-of-a-kind pieces from local artists that capture the essence of this charming destination.
Stop by TODAY!
Stop in at THE BAG LADIES for HANDCRAFTED WEARABLE ART
Discover a world of unique, handcrafted wearable art treasures at our shop. Local artists bring their creativity to life through plate art, glass flowers, cottonseed shell mirrors from Hawaii, hats, chicklait paintings, resin pour wall art, jewelry, and stunning acrylic and watercolor pieces. Explore the artistry today!
CALL:  360-504-2660

.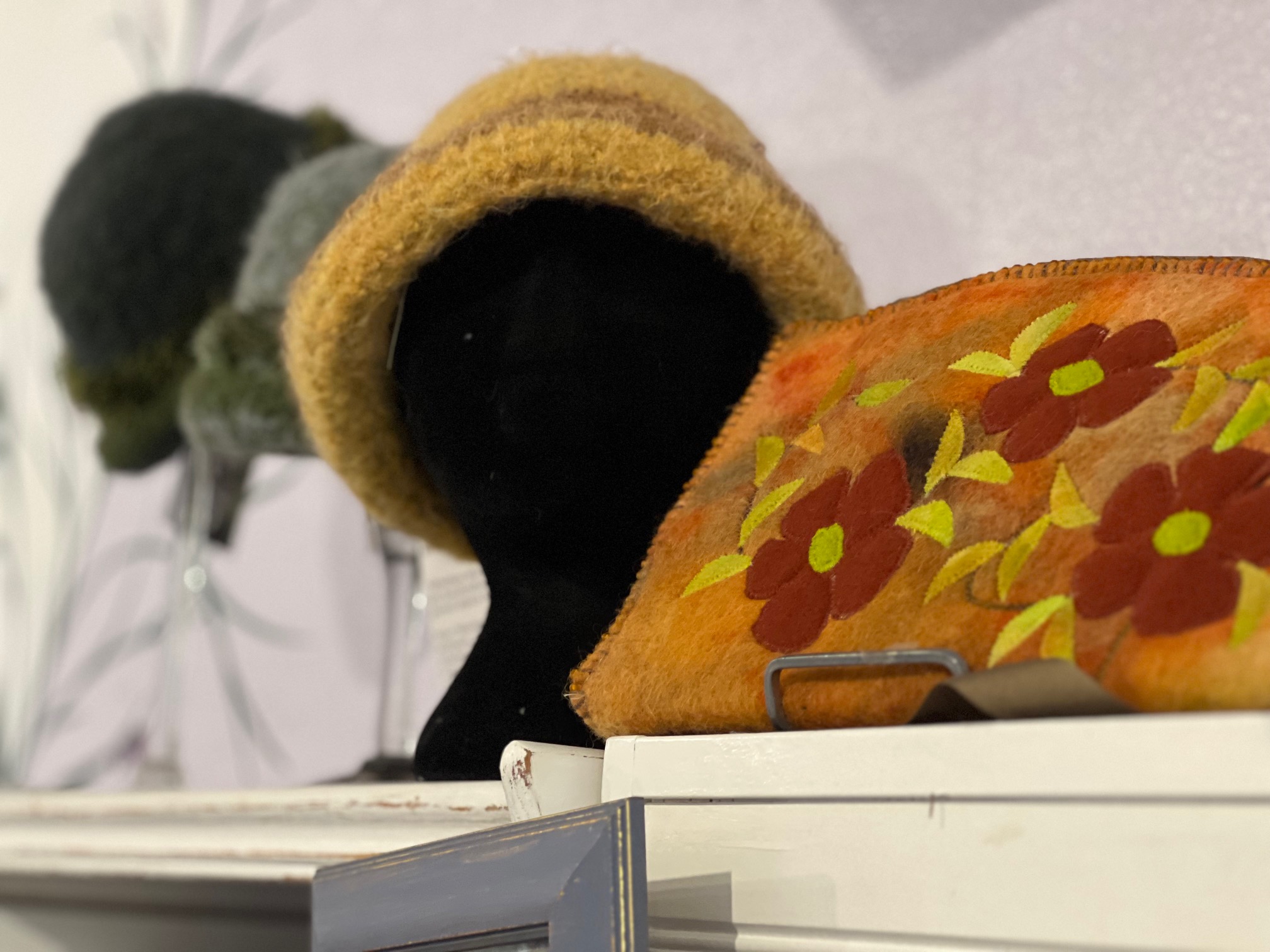 If you are visiting Sequim you will find charming handcrafted items that will remind you of your time in our beautiful area. We specialize in wearable art from local artists. This a great place to find just the right gift.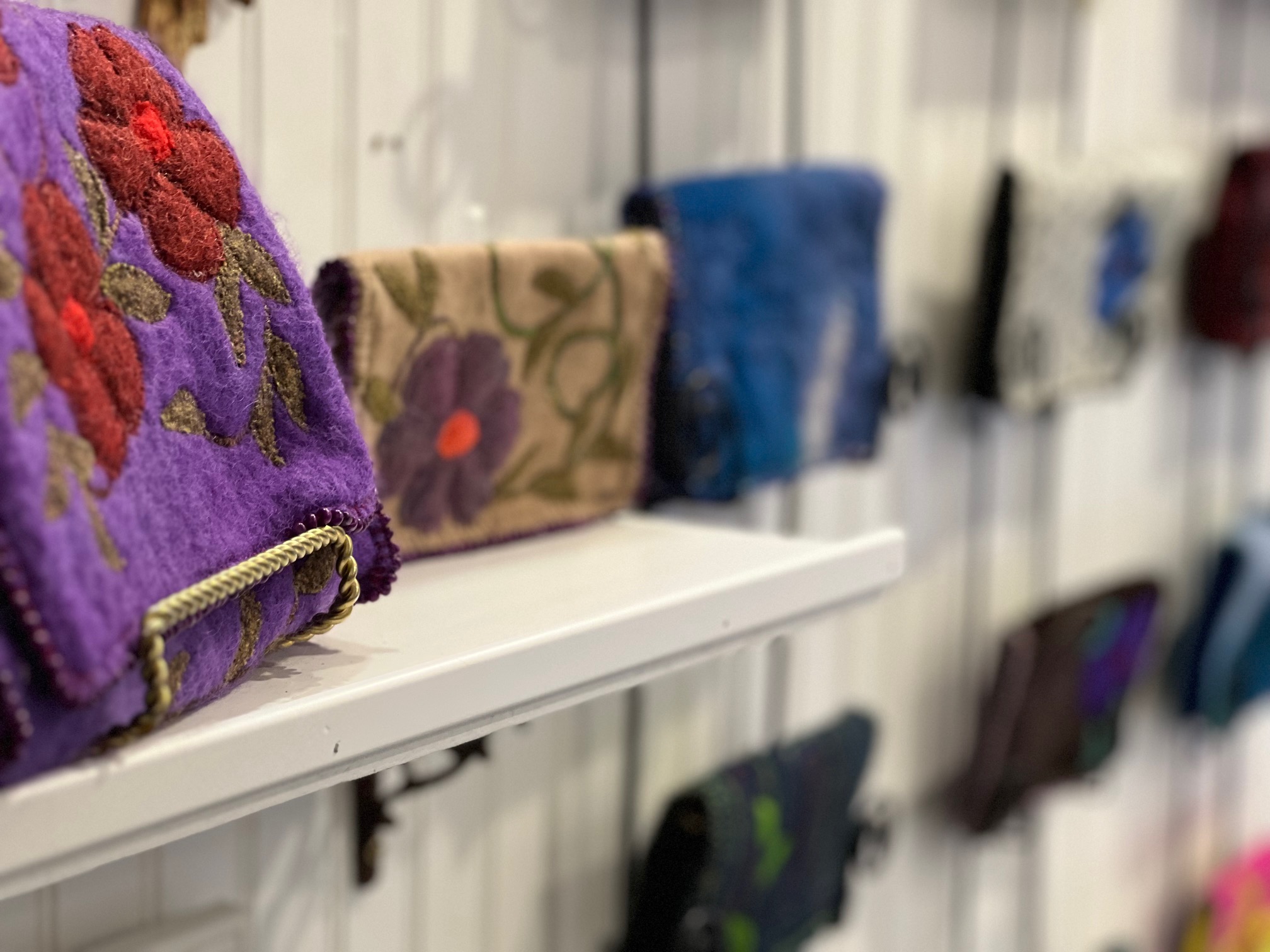 THE BAG LADIES of SEQUIM, WA
SLIPPERS | MITTENS | HATS   |  BAGS  |  WALLETS | PLATE ART | GLASS FLOWERS | COTTONSEED SHELL MIRRORS  |  ACRYLLIC WALL ART | WATER COLOR WALL ART | RESIN POUR WALL ART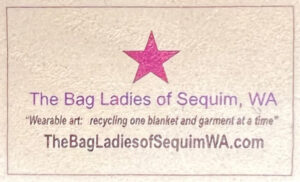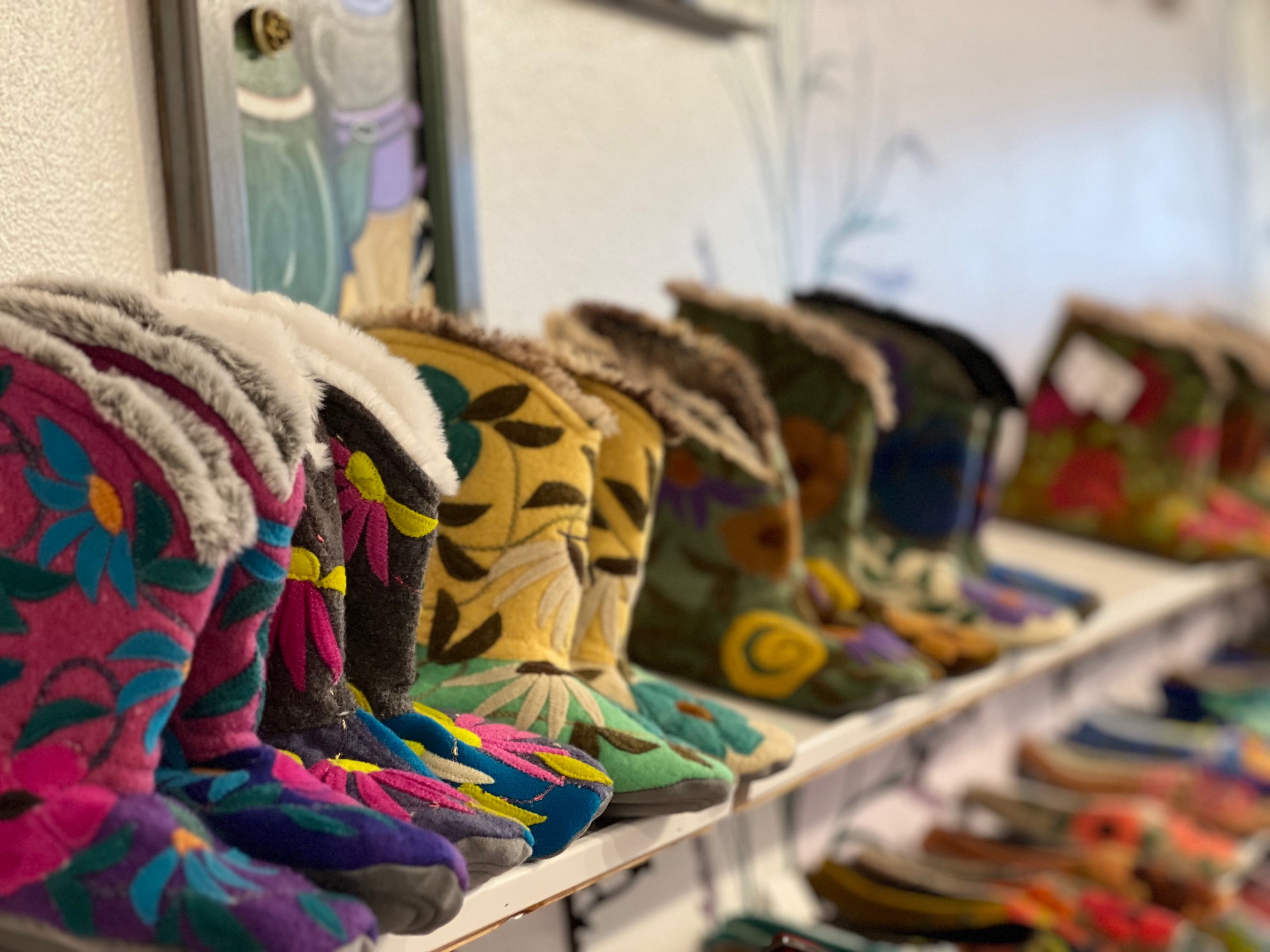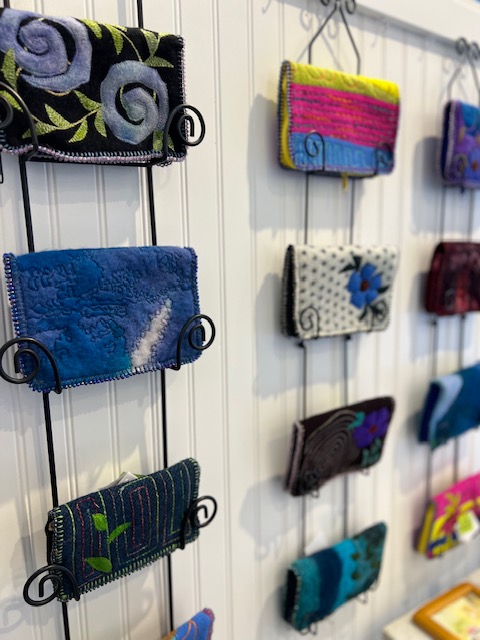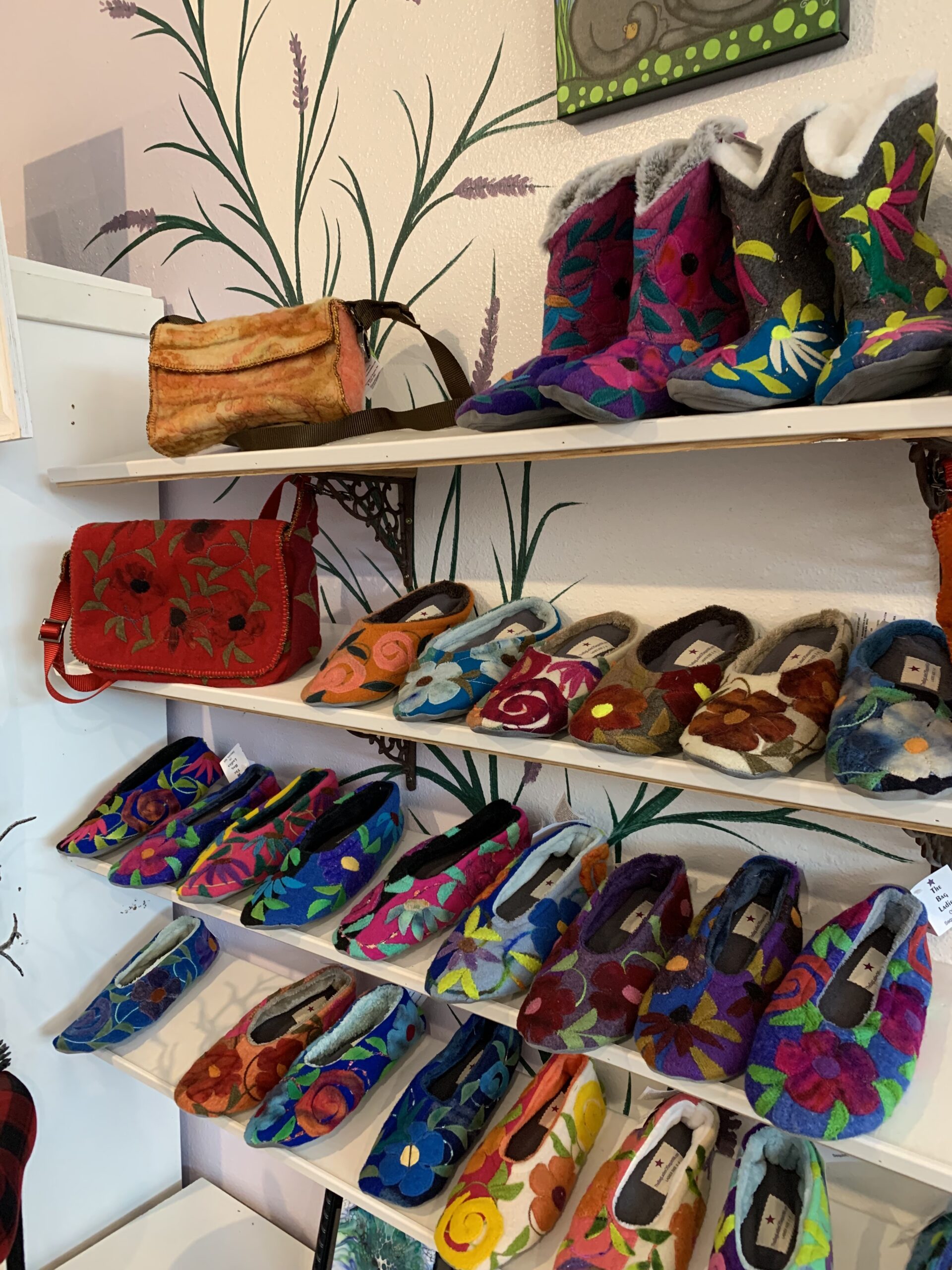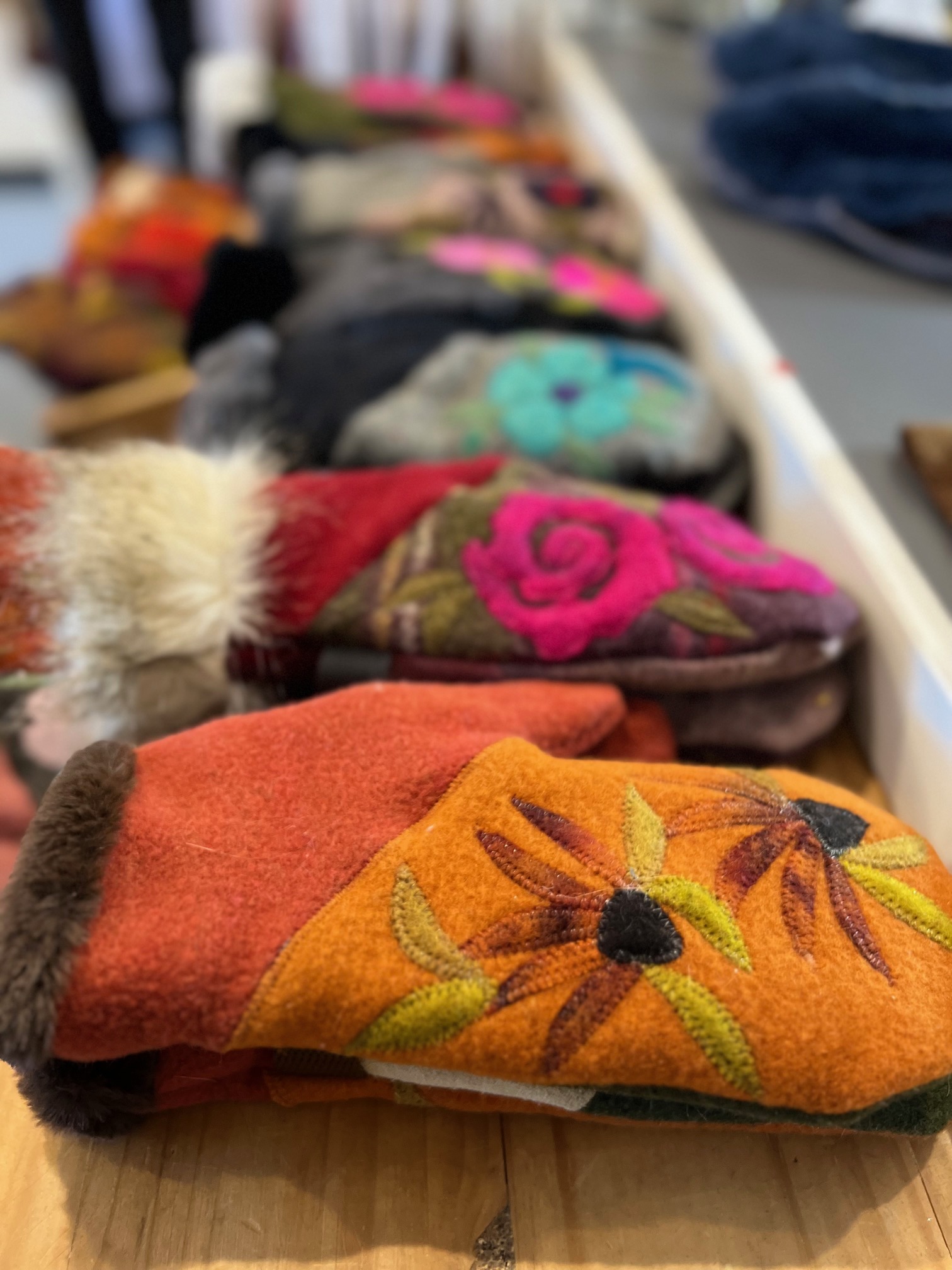 THE BAG LADIES of SEQUIM, WA
WEARABLE ART
Discover The Bag Ladies located in charming downtown Sequim, Washington.
Whether you are stopping in for something special for yourself or buying a gift for others, we're always delighted to welcome you in with a smile and send you on your way with a local artist's wearable treasure or artwork.
Hours:
Wednesday 10 am – 5 pm
Thursday 10 am – 5 pm
Friday 10 am – 5 pm
Saturday 10 am – 5 pm
Closed: Sunday, Monday, Tuesday
Location:
247 E. Washington Street,
Sequim, WA
98382
Hours
M – F : 9am–5pm
Sat : 11am–6pm
Sun : Closed